Katie is a published blogger for The ASHA Leader
The ASHA Leader is the official blog of the American Speech-Language-Hearing Association
Enjoy a look into current speech-language practices, technologies, issues, and educational classroom topics.  Speech therapy often integrates classroom educational curriculum, along with appropriate topics that both interest and motivate the student or patient. 
 We encourage well-rounded educational, social, and practical aspects in communications, as conversational elements also factor into success. To leverage all of these components and achieve the greatest results—and to provide added global and diverse perspectives for continuing success in today's environments—we often integrate national and world history, news, travel, culture, and fun facts.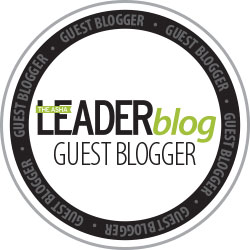 Tips for Talking to Parents About Speech and Language Concerns
By Katie Conn Suggs, M.S., CCC-SLP
Categories: Talking with Parents
As the new year approaches—potentially along with a new round of referrals—it's a good time to prepare for new students who have yet to be identified for speech and language issues...