Speech-language pathologist Katie Conn Suggs discusses best practices on Fox 46 Good Morning Charlotte
View the full segment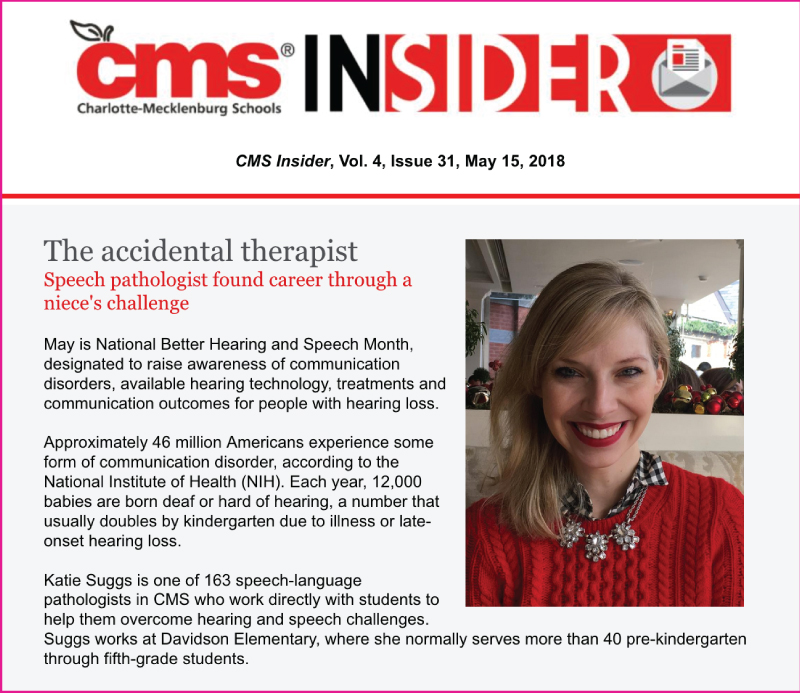 Katie Conn Suggs featured in Charlotte Mecklenburg Schools publication during Better Speech and Hearing Month
"I want my kids to feel good about themselves, be kind and good to each other, learn some new skills and have some fun..."

Read the article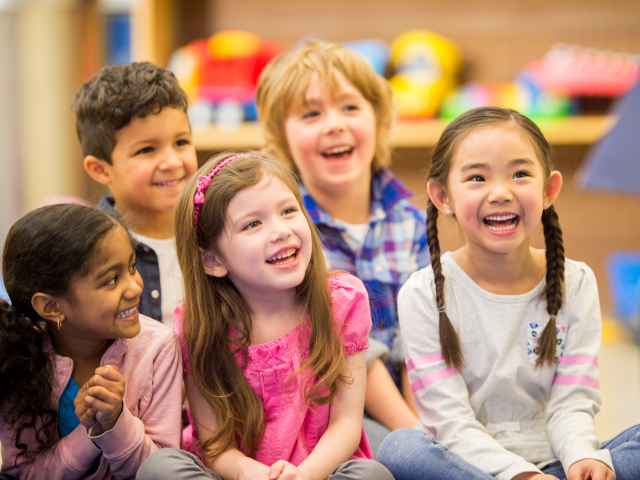 Leading the way in pediatric and adult speech-language services
We realize there are many questions when it comes to the need for speech and language services. We will provide an honest and thorough diagnosis, and create a complete, customized plan to meet both your clinical and scheduling needs.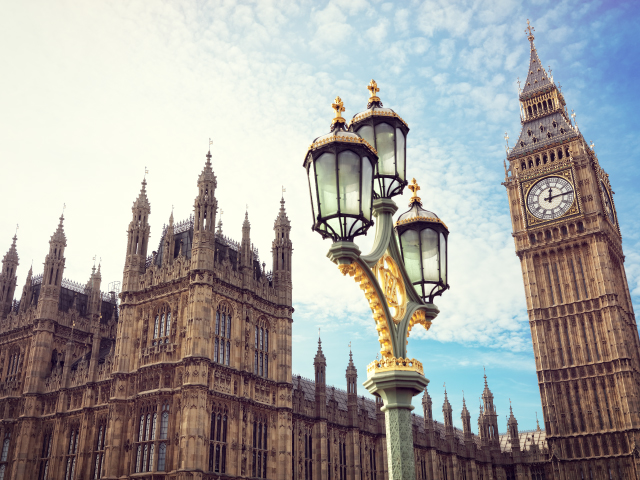 An International perspective, a focus on your unique success
Speech Carrot, PLLC integrates best practices in speech-language pathology services, a commitment to excellence, and a well-rounded and international background in communications. The result is an approach that engages and leads to achievement in multiple areas.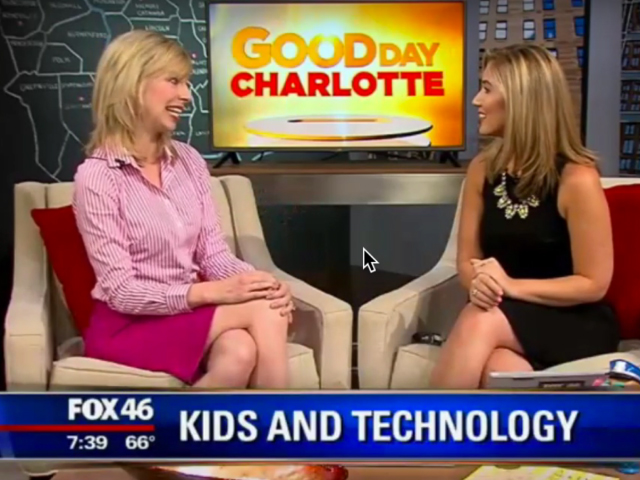 Kids and technology: Katie discusses best practices on FOX 46
Katie Suggs was a featured guest on FOX 46 Good Day Charlotte to discuss a recent study by the American Speech and Hearing Association (ASHA) and the impact of technology on children, during Better Speech and Hearing Month.